Have you ever felt...
 Confused about what you should be eating with Hashimoto's.
So tired of feeling sick and tired.
 Like you gain weight just by breathing.
You don't have control over your body no matter what you do.
You've done everything...and still feel the same if not worse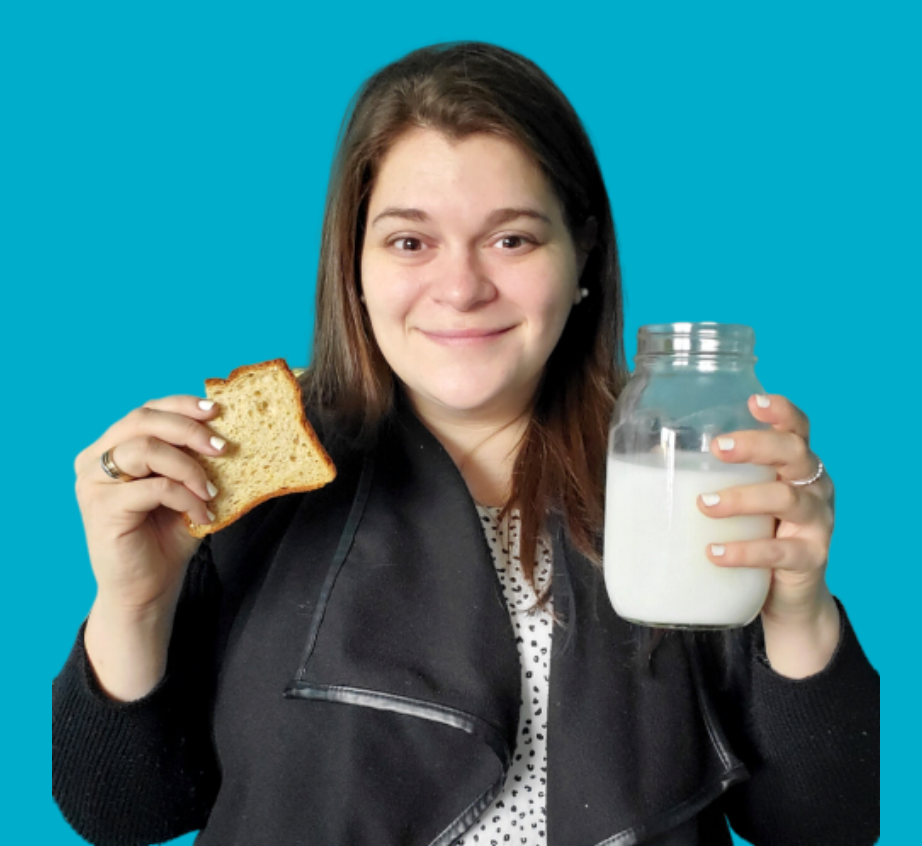 This program is designed based off of my own Hashimoto's healing journey and my proven blueprint that I used to ditch my symptoms and begin taking my health into my own hands.
-Chelsea, Hashimoto's Dietitian and fellow Hashimoto's Warrior
Introducing
The Hashimoto's Kickstarter Program
A 4-Week self paced program that will give you all of the tools your need to start your Hashimoto's healing journey

✓ 4 lessons on how to build your mindset tool box
Get that bulletproof mindset you need to step into the future YOU and conquer all of your goals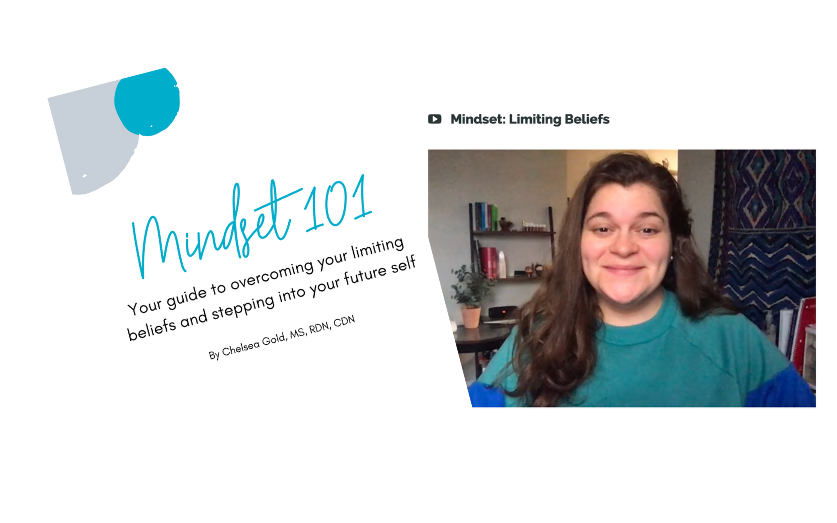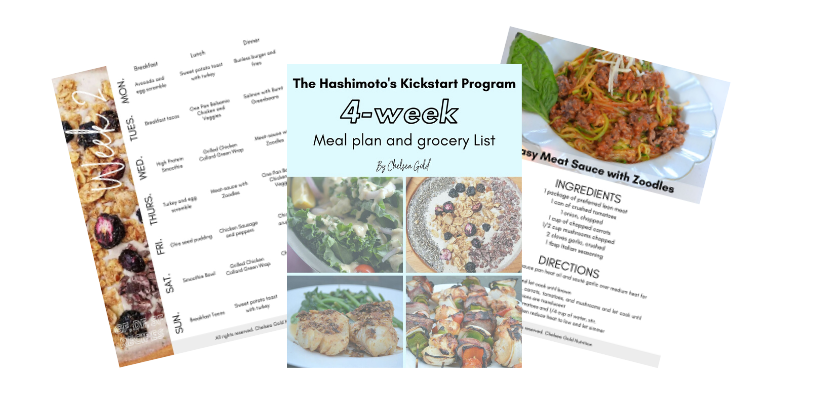 ✓ 4 weeks of meal plans & amazing dietitian approved recipes
Download grocery lists & meal plans for each week. All meal plans are family friendly, budget friendly and are gluten free, dairy free, soy free and grain free





✓ 4 Step by step lifestyle guides to incorporate into your healing journeyWeekly lifestyle tips and tricks to add to your routine that will help you feel better and love your life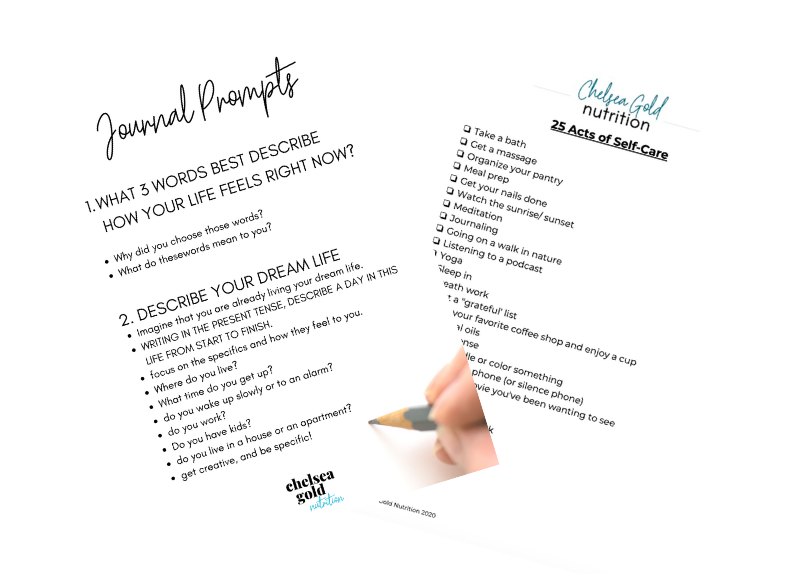 I'm a Registered Dietitian & fellow Hashimoto's Warrior.
I am a lover of chocolate, puppies and making people smile. I share simple ways to help you on your healing journey so you can own your wellness.
After being diagnosed with Hashimoto's I remember feeling so lost on how and where to start. Once I figured out how to ditch the brain fog, bloat and fatigue (to name a few), I knew I had to help other Warriors start their journey!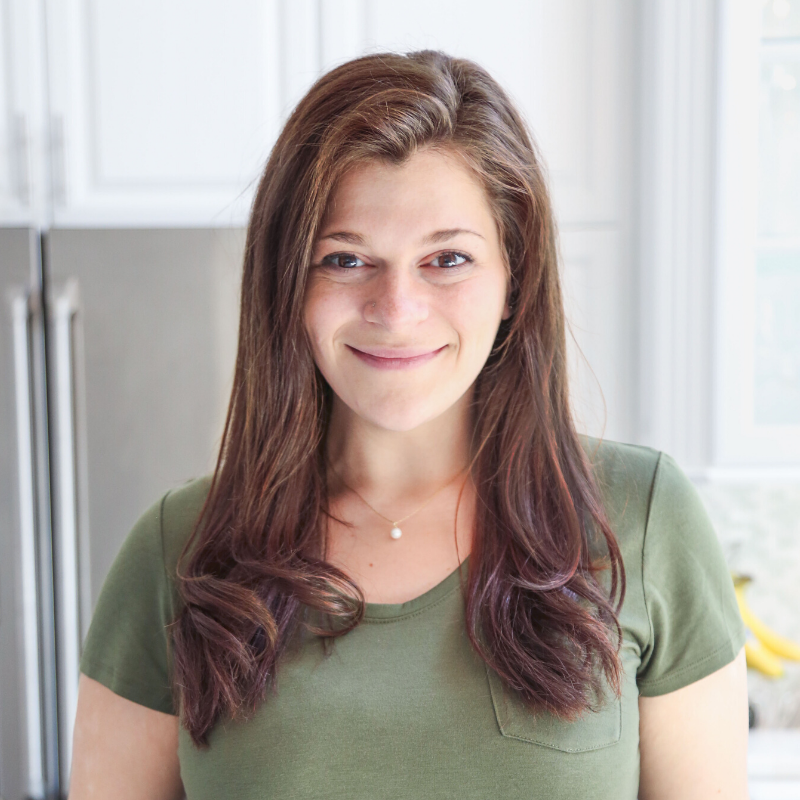 FREQUENTLY ASKED QUESTIONS
What results will I get?
Every body is different, and it takes time to figure out how to adapt to the new lifestyle changes you will be implementing. Typically in my program women see many positive results like ditching symptoms, feeling clearer, less inflammation, etc. Results are not instant or happen overnight, and you shouldn't trust anyone that says they are. Having said that, with the proper guidance and support that this program provides, I am confident that you will start managing your Hashimoto's symptoms better.
Is this a meal plan? What about diet….
Yes, there is a 4-week meal plan included. All recipes are dietitian approved and nutritious. All meals are gluten, dairy, soy and grain free. Feel free to pick and choose what meals and when you would like. These are just suggestions and foods that helped me start my own and my clients healing journey.
I am vegan/ vegetarian. Is this program suitable for me?
No. This course does not include vegetarian meals. If you purchase the course and decide it is not for you because you are vegetarian, Chelsea Gold Nutrition is not liable for a refund.
How long do I have access to this program?
You will have lifetime access. The program is available via computer or by downloading the Teachable app where you can go through the program on your mobile device at any time.
What format is the program content delivered in?
The program materials are shared as video content and supporting PDF materials, which include handouts and worksheets. So, whether you prefer to read, write, watch, or listen to the content, we have you covered.
Are you a doctor?
No, I am a registered dietitian. I am not here to diagnose you, I am here to educate and inform you and your fellow Warriors about Hashimoto's and how to manage symptoms.
Can I join if I live outside of the US?
Yes!
Do you offer a refund?
I want you to get what you need out of this program and if you are not happy, I do have a 30 day return policy, BUT, it does have restrictions. In order to receive a refund, you must show me proof that you've implemented all of the steps, and that it did not prove useful. The reason is this: I cannot be held accountable if you aren't willing to put forth the effort. If you put in the work, you will see results. Period.